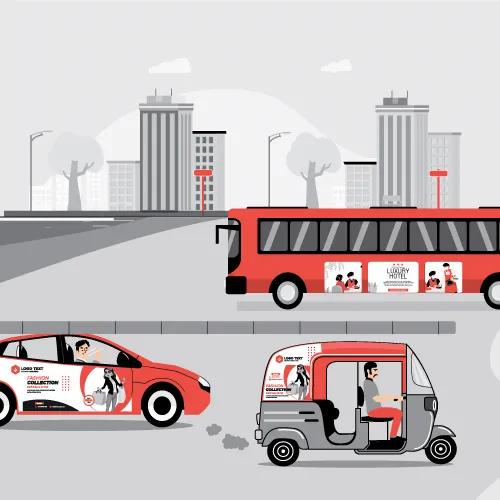 What Is Transit Advertising?
Transit advertising is an advertising strategy involving advertisements on public transportation and public transportation stops and locations. Businesses place ads on taxis, autos, buses, trains, bus stations, terminals, and other stations
The idea here is straight. Public transportation is highly crowded. Moreover, every time a customer visits these locations. Although every business can leverage this advertising option, local businesses usually benefit more from transit advertising.
Why Do Your Businesses Need Transit Advertising?
Businesses have been using transportation facilities as a medium of advertisement for a long time. The only difference between then and now is that it's done with more creativity and strategy. And since it's one of the channels that grabs a lot of attention, it simply cannot be neglected.
According to statistics, people use public transportation 34 million times each weekday. Also, bus advertising is one of the highest-reaching marketing mediums, reaching over 48 million adults over two weeks. These statistics clearly indicate that it's one of the most effective mass advertising mediums that many businesses need to take advantage of and miss the opportunity to reach a good number of people