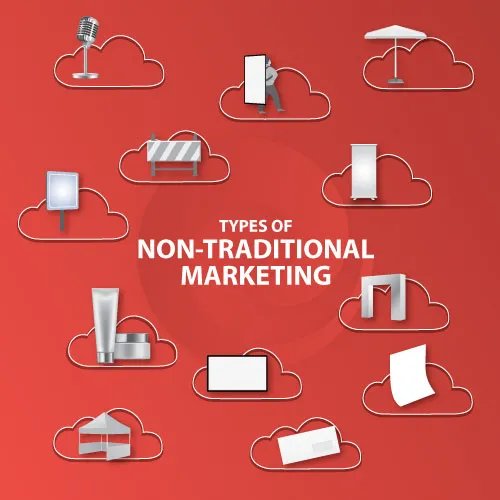 What is Non-Traditional Advertising?
It's a new-age marketing type of the 21st century where a brand promotes its product/service in an unusual way or at an unusual place to catch the TG's attention. Research showed that all well-executed non-traditional campaigns have created a greater impact on the people in the last few years.
When is it the right time to go non-traditional with your brand's marketing?
If you are a new brand and you want to stay on budget while gaining the attention of your target market then non-traditional marketing can be one of the most effective methods of advertising
Additionally, non-traditional marketing is a choice to make if you want your business to attempt something fresh or out of the ordinary. Strategies such as society activation and leaflet distribution works the best if you want to target more people in a shorter time frame.
How long should you run a non-traditional campaign for your brand?
The duration of the campaign purely depends on the type of marketing strategy you choose for your brand. In contrast to campaigns such as leaflet distribution, corporate activation, and society activation, which can last for a day, umbrella branding, canopy branding, and arch branding campaigns can last anywhere from 15 days to two months
It is up to you, the brand, to decide how long you want to run a campaign if you select a type that can go on for a longer period of time. Considering a campaign's success rate is the best way to determine how long it should last.